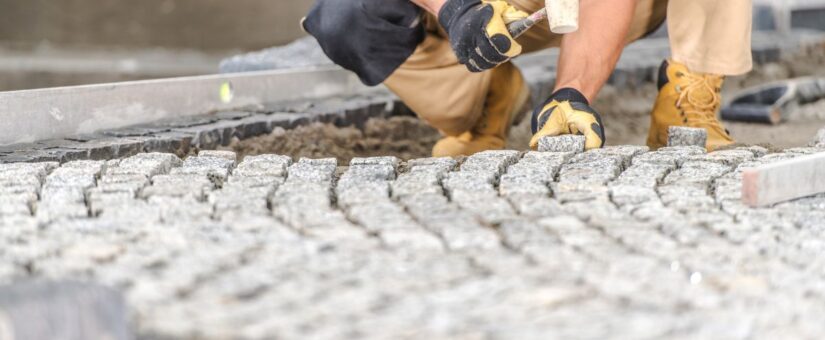 When it comes to driveway installation, many homeowners choose to go with pavers. This is a good choice for several reasons. Not only do they look great, but they are also very durable and can last for many years. If you are thinking about installing pavers in your driveway, it is important to find a good contractor to do the job. So, what should you look for when choosing a contractor? Here are seven things that investors look for in driveway paver installation contractors.
1. Professionalism
When meeting with potential contractors, investors will be looking for those who appear professional and knowledgeable about the industry. This includes having a solid business plan, displaying a high level of skill and knowledge when discussing the project, and being dressed appropriately for the meeting. Poor manners or a lack of professionalism can indicate that the contractor may not be reliable or trustworthy.
You can trust Trinity Asphalt Paving, driveway paver installation contractors because we always put our best foot forward. We will be respectful of your time, professionally dressed, and eager to answer any questions you may have.
2. Experience
A contractor's experience is one of the most important factors investors look for when considering a project. Paver installation is not a simple task and requires years of experience to do correctly. Investors want to know that the contractor they choose has a proven track record of completing projects on time and within budget. Installing a paver driveway requires specific abilities, and contractors must have completed countless projects.
3. References
References are another key factor investor look for when choosing a contractor. A good reference indicates that the contractor has a good reputation and is likely to complete the concrete and pavers driveway installation project satisfactorily. You can obtain references from past clients, suppliers, or other professionals in the industry.
4. Portfolio
A contractor's portfolio is also an important factor that investors consider when deciding whether or not to hire them. A portfolio should showcase the contractor's skills and previous work and provide contact information for references. The portfolio should also include an outline of the project timeline, projected costs, and what materials will be used.
5. Insurance
Insurance is one of the most vital things investors look for in any contractor. The contractor must have insurance to cover any damages or injuries if something goes wrong on the job site. Without insurance, the investor could be held liable for any damages caused by the contractor's workers or equipment.
6. Licensing and Certification
All contractors installing paver driveways must have a valid license. Contractors must also be certified to install pavers. Certification guarantees that the contractor has been trained in proper installation techniques and knows how to use all necessary tools and equipment safely.
7. Equipment
Staff contractors who are serious about their business will have invested in quality equipment and have hired qualified staff members. Poorly equipped contractors or those who rely on unqualified staff may not be able to complete the project on time or within budget. This can be a major red flag for investors looking to hire a paving contractor. Concrete and pavers driveway installation is a complex process that requires specialized equipment and trained personnel.
Conclusion
When looking for a contractor to install your paver driveway, it's important to consider all of the factors that will affect the success of your project. Always hire someone with a proven track record, good references, and suitable insurance. Look for a licensed, certified contractor with the necessary equipment and staff to complete the job. Considering all of these factors, you can be sure that your paver driveway will be installed correctly and without any problems. Contact Trinity Asphalt Paving in Florida for concrete work, new installs, and sealing and patching services.
Posted by Trinity Asphalt and Paving
On October 6, 2022
0 Comments