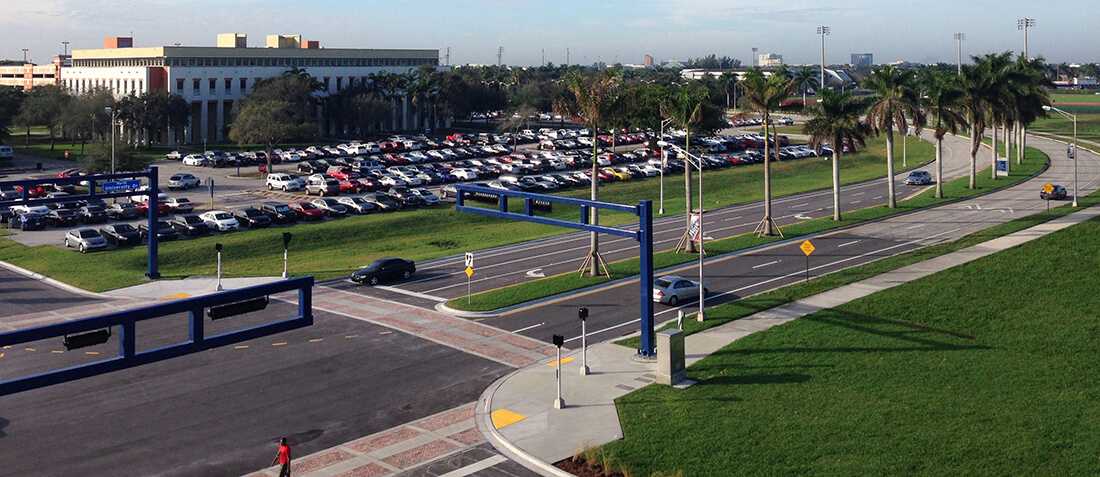 Asphalt Paving Service in Boca Raton, Florida
Need a five-star concrete installation and asphalt paving company with experience in Boca Raton, Florida? From Spanish River Drive to West Boca past 441, Trinity Asphalt Paving, Inc. is available to take care of your asphalt / black top project right away!
If you're interested in commercial and residential concrete and asphalt paving assistance, you can depend on our expertise, skills and work ethic. We regularly assist local Boca Raton businesses with their driveway, sidewalk and parking lot needs. We routinely assist homeowners from A1A on Palmetto Park Road out West Boca 441 and beyond with their walkway and driveway installation needs as well. Call us at (561) 889-2615 for a free estimate.
Trinity Asphalt Paving caters to the concrete and paving requests of many thriving businesses located in the heart of Boca Raton. Construction is still booming in the city's downtown area. The downtown growth spurt will almost DOUBLE residential space and the area has just seen a little more than 80 percent of its construction capacity. If you own a downtown business that's in need of a durable, well designed and professionally installed parking lot for customer use, our full-service asphalt company can accommodate your project at a reasonable cost. We routinely work on concrete and asphalt paving projects in from the Mizner Park area to Glades Road near FAU and all places in between. We frequently work on projects by vibrant Sanborne Square Park as well as well as projects on 'Church Row' on Yamato Road as well.
The professional installers who work for our company are seasoned seal coating and paving aficionados. If you're in need of services that involve sidewalks, parking lots, driveways or anything else along those lines, you can depend on our knowledgeable, hard-working, ethical and experienced staff. Our employees specialize in all matters that pertain to striping, patching and beyond. We can assist Boca Raton businesses and residences in need of brand new driveways. We can assist businesses and homes in need of in-depth driveway repair work, patching and seal coating too. If you're a homeowner who is frustrated by a conspicuous and large crack located smack dab in the middle of your driveway, our professional repair team will come out and fix it for you ASAP!
So if you're searching for a reputable asphalt company that specializes in A+ concrete installation and asphalt paving work in the Boca Raton area, it's time to give Trinity Asphalt Paving a shout. Phone us today or click here to schedule an appointment for our superb service and you'll see why so many homeowners and businesses choose Trinity! (561) 889-2615.