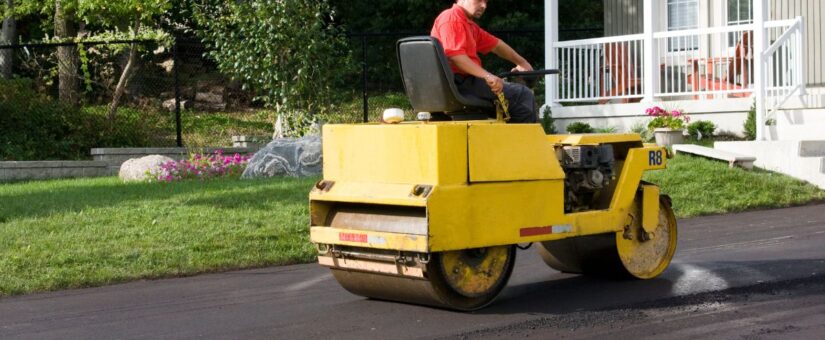 If you are considering getting new asphalt pavement installed on your property, there are some do's and don'ts that you should follow to ensure its longevity and quality. Installing asphalt is an investment that needs care and attention to ensure it stays in a good state for many years.
Here are the do's and don'ts to follow when installing new asphalt walkways this new year:
1. Contact Professional Contractors
Choose professional asphalt pavement services to complete your project if you are not confident enough to do the work yourself. Asphalt pavement maintenance and services often include base preparation, installation, and follow-up services. Ensure that the contractor is licensed, insured, and experienced in asphalt paving.
2. Don't Overfill the Edges
Overfilling the edges can cause cracking or premature failure of the asphalt. Use only enough asphalt to fill in the edges, leaving at least a quarter inch of space between the asphalt and the border of your paving project. In addition, make sure that the surface is level before you begin. Asphalt pavement services can help install edge restraints, such as curbs and gutters, to help keep the edges even.
3. Use a Hot Asphalt Mix
Hot asphalt mixes seal better, bind better, and last longer. Asphalt comes in different grades and should be chosen based on the intended use of the pavement. The texture, strength, and overall look of the pavement will depend on the mix you select.
4. Prepare the Surface
Before laying asphalt, remove debris, fill in potholes or cracks, and compact the area. Removing existing pavement and filling any dips or low spots will help ensure a smooth and even surface. Compacting the surface with a roller will level any bumps and completes the desired asphalt pavement maintenance.
5. Don't Skimp on Quality
When purchasing supplies for your asphalt paving project, it is imperative to invest in quality materials. Investing in higher-grade materials will ensure a longer-lasting, better-performing pavement. Low-grade materials and tools can cause cracking, uneven surfaces, and other issues that can be more costly to fix in the long run.
6. Check the Subgrade
Be sure to check the layer of soil beneath the pavement before beginning your project. Ensure that it is compacted and graded so that the asphalt layer lies smoothly and is less likely to crack or sink. If necessary, add more soil before moving forward with your project. Your asphalt contractor can help with this task to ensure that the subgrade is in optimal condition.
Conclusion
These tips will help you get the most out of your asphalt paving project. With proper installation and maintenance, you can enjoy years of smooth, sleek pavement surfaces that are durable and visually appealing. If you need help with your asphalt paving project, contact Trinity Asphalt Paving for beautiful, long-lasting pavement surfaces without the hassle.
Posted by Trinity Asphalt Paving
On January 6, 2023
0 Comments