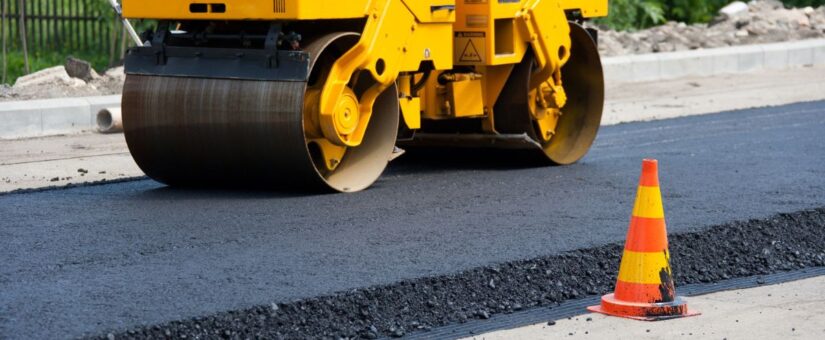 Asphalt is the most common form of pavement used for road construction. It's an inexpensive way to provide a pavement foundation in many areas. Asphalt is made from various materials, and the combination ensures good quality under normal conditions.
However, there are occasions when the asphalt becomes damaged or has to be replaced completely, such as when water flows through the piles used in construction and damages them or when they are exposed to chemicals that attack the material's continuity.
Here are seven things you should have in mind before getting Asphalt pavement.
1. Maintenance Needs
Asphalt pavement maintenance is vital in keeping it healthy and useful. It requires constant care to keep the material in good condition. This means you should keep it free of oil and other chemical products that can damage it and avoid driving over it with heavy vehicles, among other things. Asphalt pavement maintenance requires chemical cleaners to be applied to remove dust and dirt that settle on the ground after each use. They will help preserve the good health of your pavement.
2. The Need for Professional Pavement Contractors
You should hire a professional pavement contractor to install your pavement, as it's important to use the right materials during construction. This is particularly important because any mistake made during construction may lead to terrible consequences, such as the development of cracks or holes. An experienced contractor can identify and correct problems before they occur, saving you money and time.
3. Types of Pavement
Asphalt is not the main material mostly used for pavement these days. Choose other materials, such as concrete or PVC paving, to ensure that your pavement will serve you well for a long time. Local regulations may require you to use concrete or PVC in some areas. It's also important to know that certain types of asphalt have better qualities than others, making them more appropriate for certain conditions. If you're looking for better quality roads, you'll need to know more about the various types of pavement.
4. The Pavement Quality
Pavement can be made from some materials, but generally, asphalt is made using two main components: coarse aggregate and fine aggregate. The type you choose will depend on your use of it. Coarse aggregate, for example, is more resistant to wear and tear than fine aggregate. Consider using coarse aggregate if you need pavement that withstands high-traffic conditions.
5. Installing the Pavement
The most important thing before installing your pavement is to prepare the area where it will be placed. That means clearing all debris and dirt from the area and inspecting it to ensure that nothing interferes with the integrity of the pavement. The subgrade and the drainage system must also be inspected. Finally, you should consider your budget when building an asphalt road. Consult an asphalt pavement services professional if you need more money to build your road the right way.
6. Finishing the Job
Consider the traffic when you are finishing your pavement. If it's going to be used by heavy vehicles, you will need to use a stronger material. The final layer of asphalt should be at least 1 inch thick to provide a good road foundation. Once installed, the asphalt can last up to 25-30 years if maintained properly. However, you should avoid using chemicals for cleaning your car because they may harm your road and cause cracks and leaks.
7. Repairs Needs
If you need to repair your hardened pavement, there are several things you should consider. Start by assessing the damage to see if it's a road problem that needs repairs or something that can be done easily. You can then replace the damaged pavement layers with fresh ones. An asphalt pavement services specialist will have to figure out where the cracks and holes are in your pavement so that you can fill them with a sealant and install new layers over them.
We offer the best asphalt services in Florida, including Crack Sealing and Asphalt Paving. If you're looking for an affordable and reliable asphalt paving contractor, contact Trinity Asphalt Paving by filling out our online request form today.
Posted by Trinity Asphalt Paving
On February 3, 2023
0 Comments