Need a New Concrete Patio Installer?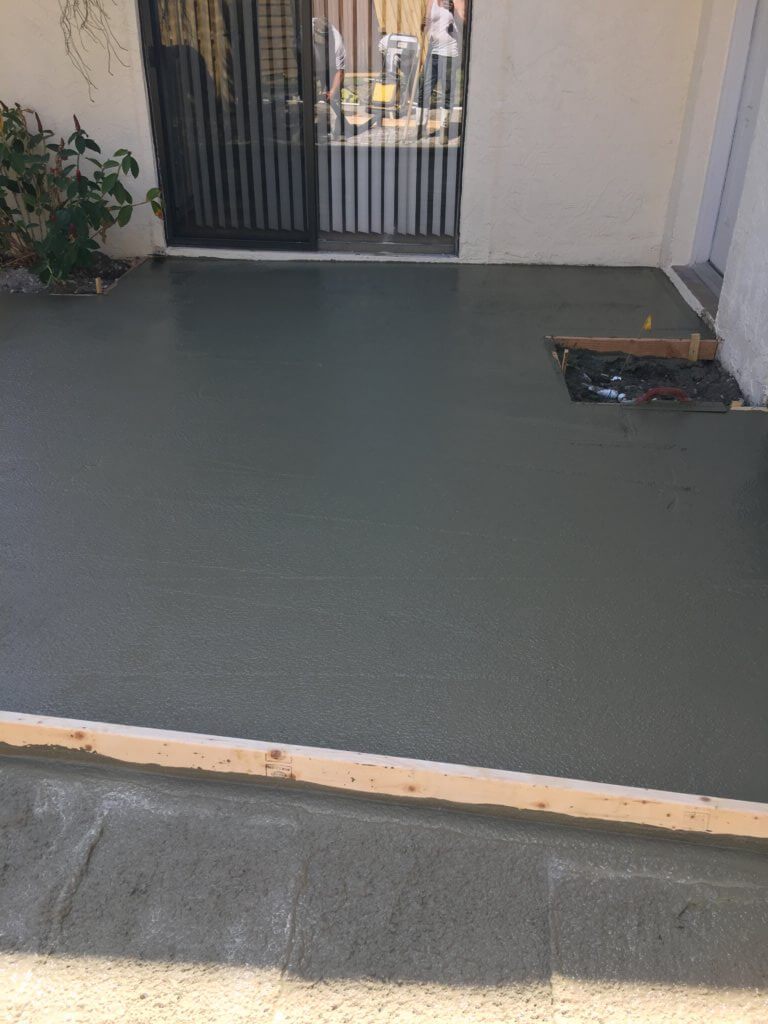 Looking to beautify your South Florida patio? Consider redoing your current patio with new concrete flooring. Concrete is an amazing surface. You can't dent or scratch it! They are extremely low maintenance as well. Here are some tips from
one of our installers.
How much is concrete patio installation?
Stamped concrete patios are surprisingly affordable. Pavers are much more expensive…often twice as much. Let our concrete company provide you with a free quote on your project!.
We can do a concrete surface around your South Florida pool as well. We specialize in decorative resurfacing
What equipment is needed? Can I pour the concrete myself?
We use table saws, jackhammers, trowels, edgers drivers, and brackets. You have to know how to square up the patio with cordage, get it level, get a perfect radius, pour the concrete, use special glue, and many other skills. We wouldn't recommend you try to do it yourself. This is a job for a professional company with professional installers with good reviews, not a DIY weekend project at your Boynton Beach Home Depot.
We do sidewalks, patio walkways, and surfacing around pools as well.
The first step towards resurfacing your patio is to give us a call at our company's main office in West Palm Beach. Our professional estimator will give you the cost for installing your new patio. Our company installs from Boca Raton and Delray Beach to Boynton Beach, Lake Worth, Palm Beach, and surrounding communities. Get your free concrete patio quote today!