Concrete Sidewalk Installation and Repair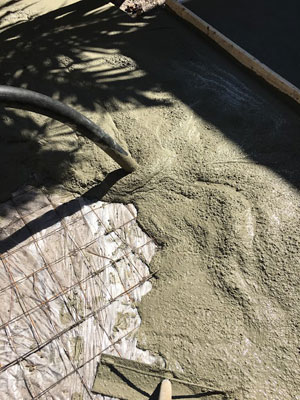 Making a good first impression is one of the most important things a homeowner or business can do. People always notice the condition of a sidewalk and may pass judgement on the entire establishment based on the condition of the sidewalks. Concrete that is cracked and broken is unsightly but can also be very dangerous. They are unsafe for pedestrians and are often not passable for people who use walkers or wheelchairs. In fact, many South Florida municipalities require homes and commercial buildings to keep their sidewalks, driveways, and parking lots in good repair. It becomes a liability issue and measures need to be taken to prevent an accident. Need an estimate? Just call us at (561) 889-2615 or click here after hours.
Sidewalk Installation
The professionals at Trinity Asphalt Paving install residential and commercial sidewalks in and around the South Florida from Loxahatchee to Pompano Beach, from Delray Beach to West Palm Beach, from Boca Raton to Pembroke Pines and Davie. Our attention to detail increases the value of a home or business and keeps it looking its best. We can install a brand new sidewalk, completely replace an old broken and cracked one, or do section repairs depending on the severity of the problem. Trinity Asphalt can advise customers on the best way to proceed with any sidewalk installation project. Just call us at (561) 889-2615 or click here after hours.
Repairs Done Right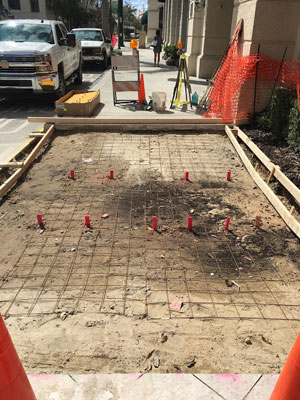 It is the nature of sidewalks in Florida to shift, crack, and sink over time. When this happens, they need to be repaired by a licensed company who's team knows how to fix a concrete problem. Trinity Asphalt can level uneven slabs quickly without tearing out the entire section. Sunken slabs allow water to get under the concrete, causing the dirt underneath to become wet and soft. When this happens, the cement continues to sink and may eventually break. Fixing pitted or crumbling concrete early helps maintain the integrity of the sidewalk and extends its life expectancy.
A Fresh New Look
Owning a home or business in Florida is a financial investment that needs to be protected. Keeping sidewalks, driveways, patios, and parking lots looking their best helps raise property values while maintaining the curb appeal. Make safety a top priority for visitors and customers with level sidewalks that are crack free. Now is the time to contact the experienced team at Trinity Asphalt for a free estimate on any concrete or asphalt project.
Just call us at (561) 889-2615 or click here after hours for a FREE estimate!.