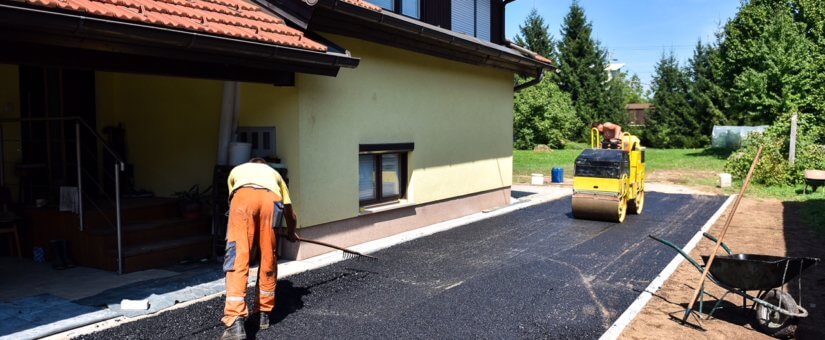 Is 'Patch Driveway' on the To-Do-List for Your Florida Winter Home?
If you are lucky enough to call yourself a "Snowbird", you have missed A LOT of rain and extreme heat this season, but the driveway at your South Florida home has not missed a single day while you were away. Especially if there is not proper drainage, your driveway will begin to noticeably erode over time. So if it has been a hot minute since you last patched and sealed or repaired your driveway, don't worry, it can be fixed!
The Importance of Repairing Concrete and Asphalt Driveways
To start, let's point out the obvious reason to maintain your driveway. Curb Appeal! It is the first thing you see when you pull up to any home. And anyway, doesn't it feel great when you pull up to your house and the driveway is smooth and in tact? A prospective buyer might feel the same way. It is just good practice to be proactive about driveway repairs. After all, you want to protect your investment.
Cracks in a driveway can cause foundation and moisture issues that will lead to bigger expenses and complex repairs. Your yard can also be affected if water is draining improperly. You can prevent any of this from ever happening by patching cracks immediately. Don't give the water a chance to get into where it doesn't belong!
"Don't step on the crack or break your mother's back!" Remember that little saying when you were a kid? It's true, well, maybe you won't really break your mother's back, but you or anyone could trip and fall and all jokes aside, someone could get hurt. So consider driveway maintenance a safety precaution.
There are a few practical and affordable measures you can take to extend the life of your driveway.
Pressure washing or no pressure driveway cleaning – makes concrete look like new.

Patching any cracks and holes for concrete and asphalt driveways.

Seal Coating for asphalt is a little more time consuming if you have cracks or holes to patch first because the filler or patch needs to set for a set amount of days/months. Your asphalt professional can guide you in this decision. You should not walk on or drive on for 24-48 hours after you are seal coat the driveway.

If you find that your winter home's driveway needs a little TLC upon your return to South Florida, call Trinity Asphalt Paving in Palm Beach County for a free quote at (561) 889-2615.
We service Boca Raton, Delray Beach, Boynton Beach, Lake Worth, West Palm Beach and the surrounding areas of Palm Beach County.
Posted by admin
On January 4, 2019
0 Comments