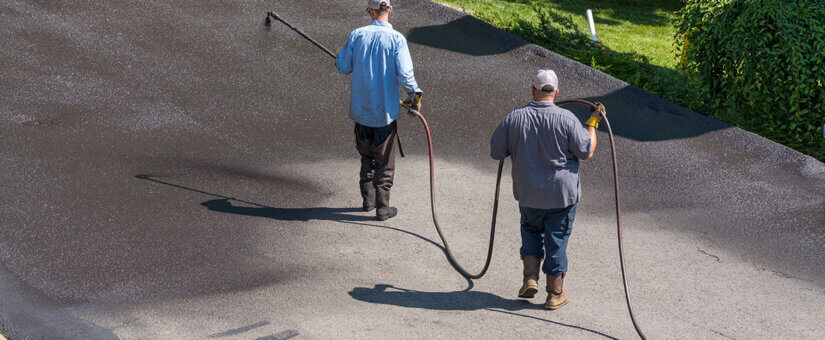 If you are considering selling your Palm Beach County area home at some point or if you just want others to see your home as a place that is well-kept, you need to keep up with the upkeep! It is important to create a list, or spreadsheet, that allows you to prioritize the projects and add estimated costs for each.  Certain projects can afford you the ability to upgrade the exterior of the home and provide "curb appeal", while others might involve more function than fashion. 
Driving up, parking and stepping onto a brand new and immaculately maintained driveway is a great place to start. No future homeowner will want to envision themselves in a house with a beat-up driveway, that is certain. Talk about a first impression, few things will sour a potential buyer's mood as having to elude potholes, cracks or weed popping out of your pavement.
A brand-new driveway that has just been paved can draw positive attention to a any house, whether it be a Spanish style from the 1930's in Lake Worth or a modern ranch house in West Palm Beach, people will notice a fresh asphalt driveway and their eyes will be drawn to the pure dark smoothness and therefore to the home that it leads to. It is a natural motion for the eyes to begin with the clean driveway and wind their way up to the front door of the house…picturing themselves coming home!
There is a certain look that asphalt has when it has just been poured, and that look will add to the overall appearance of your house and property. The smooth, black texture is like nothing else. It also sends the clear message that you care about your house and how others see it as well. Having your driveway resurfaced and sealed will also bring out that 'new' look again. We use Black Beauty to seal any cracks and to attain this lustrous look.
Whether you are looking to repair an old driveway at a dwelling in Boynton Beach or pave a gravel one in Loxahatchee, you can rely on the services of Trinity Asphalt Paving. Our meticulous work will help you increase the value and curb appeal of your home. We pride ourselves on providing a quality experience from start to finish.  We've done exceptional driveways that accomplish just this from Boca Raton to Palm Beach Gardens northward.
Let us help to complement your vision and bring your dream to a reality. At Trinity Asphalt Paving, our team is made up of experts who know how a driveway should look and how to keep our customers happy.
Posted by Trinity Asphalt and Paving
On March 20, 2020
0 Comments