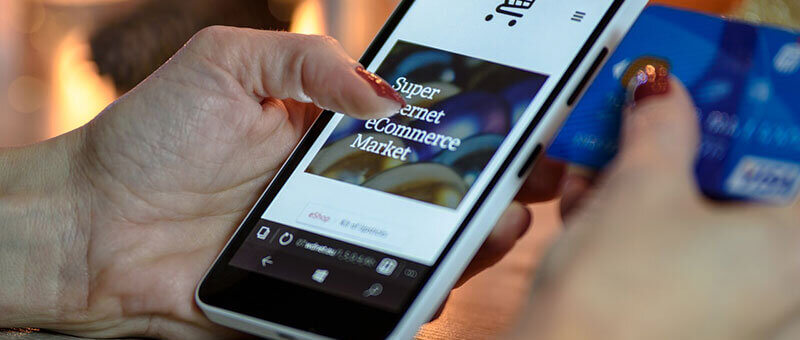 Make your parking lot shine by giving curbside pickups a holly jolly experience
So, this year is different. You might not be hiring quite so much seasonal help, and maybe even decorate the place a bit less. But you are not alone. And you are not done. Not even close.
If you are like thousands of other businesses in the U.S., COVID has forced your clientele into doing more online shopping and more curbside pickups. While it used to be that you would prepare for the holidays by buffing out the floors and maybe repainting the fixtures. But for 2020? Maybe the focus should be on "how to get your parking lot ready for holiday shoppers?" And the Trinity Asphalt Paving answer is, "by optimizing your parking lot for instore and curbside pickups, of course!"
From Black Friday to folks picking up that last-minute gift or forgotten ingredient, store traffic, like literal traffic, is still going to spike even with all of this year's strangeness. No matter what, the holiday season is here, and any sort of increase will put your retail parking lot to the test. Conversely, a well-organized parking lot can help make the experience more pleasant, if not delightfully memorable.
Now is your chance to enhance your parking lot for online ordering and curbside pickups, creating an efficient flow and keeping the chaos to a minimum.
The New (Shopping) Normal
According to an article from Digital Commerce, Adobe Analytics says that consumers have already spent 21% more on online shopping than at this time last year, and that's anticipated to only increase from there. They also expect traditional big discount days to grow 35-40% year-over-year. But while a great deal of shopping is taking place online and via mobile apps, 57% of online shoppers picked up the online order in person at the store. Shoppers commonly opt for in-store pickups to avoid shipping fees, because the store location was convenient for them, or just to get out of the house, even briefly, during a pandemic.
The brick-and-mortar stores have had to adapt to a lot recently, but today's transformation begins with the parking lot. Quick and easy pick-ups start with navigable, efficient parking. You can help your customers by maintaining parking lot markings that are bright and maximize the space with the help of expert pavers. If you see an uptick in pickup requests, consider designating select spaces close to your store to guarantee immediate options and free up standard parking for those who need it.
As desirable as in-store pickups may be, curbside eliminates even more risk in terms of maintaining social distance and is great for those who are in a hurry and do not want to park. Trinity Asphalt Paving can help you design a new loading bay or on-call area so your customers can pull in and out in no time. At the end of the day, curbside pickup helps you reduce the number of customers physically in your store and frees up your parking lot for folks who need it.
Making the Flow more Efficient
It is possible that online ordering and curbside pickups do not work for your particular business model. Even so, the holiday season is the time you want to ensure that your pavement looks its best. A paving expert can help you identify and prioritize your needs, finding solutions for your parking lot challenges while working within your space and budget. You may have seen our recent blog about fall being the perfect time for sealcoating in South Florida. We followed that up with this discussion because Trinity Asphalt Paving wants your guests to get where they need to go safely and quickly. Period.
A well-organized parking lot with numerous well-designate spaces and an easy-to-follow designated pickup will support the increase in customers and reduce the holiday shopping chaos. Restriping your parking lot is the equivalent of rolling out the red carpet, and Trinity Asphalt Paving is the highly reputable, licensed and insured asphalt and concreate maintenance company that wants to give your customers the star-studded treatment.
If you have a parking lot, driveway, or any asphalt paving project throughout South Florida, call Trinity Asphalt Paving today at 561-889-2615, and have a wonderful and successful holiday season!
Posted by admin
On November 26, 2020
0 Comments