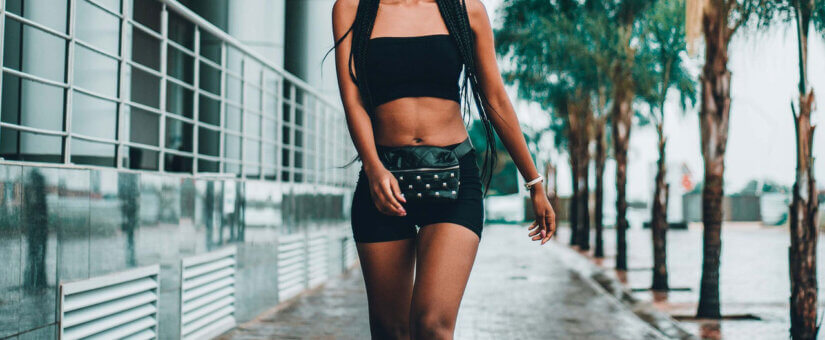 And they can repair your sidewalk without breaking the bank
When is it the right time to investigate affordable sidewalk repairs? When your sidewalk chips or cracks or lifts and starts to come apart, it makes sense to call Trinity Asphalt Paving and Seal Coating of West Palm Beach before something small becomes something much worse.
As concrete slabs sink lower with every season, the exposure to groundwater and the subsequent erosion of soil creates a self-perpetuating problem. As moderate as the climate seems to be in South Florida, areas being chill in the mornings and abrasively hot in the afternoon causes the expansion and contraction cracks more frequently throughout the year than most property and business owners realize.
Don't fret! If your sidewalk or walkway has cracks or trip hazards, you very likely still have inexpensive options. Most people immediately think replacement, and that can get very expensive extremely fast. There's time and money spent on crew and materials, and (if it is for an office) your location may suffer downtime while the work is in process. Trinity Asphalt offers affordable sidewalk repairs instead of replacement.
Reducing Your Liability One Step at a Time
The professionals working for Trinity Asphalt have been installing and repairing residential and commercial sidewalks from Loxahatchee to Davie, with an attention to detail that will increase the value of your home or business by the virtue of "curb appeal" alone.
Trinity Asphalt will remove any trip hazards caused by cracked concrete. We can locate hard-to-reach places like gutters or walkways adjacent to walls, all without any damage to nearby structures or impediments. Our specialists will take precise measurements to know exactly where to cut, and then they will ensure zero differential between the sidewalk panels, as well as making sure any and all debris is collected and recycled.
No matter what, you should check with your local municipality regarding sidewalk maintenance and repair requirements in your city. As an owner of a commercial property, you may be responsible to keep the adjacent sidewalk properly maintained and repaired. It is important for homeowners too. While sidewalk damages caused by city trees are typically the responsibility of the city, sidewalk damage caused by private trees may be the responsibility of the property owner. Check your city's government website to be certain.
Foot Traffic on Your Bottom Line
It is not something owners and operators of a commercial location consider very often, but the condition of your sidewalk affects how your business performs. Cracks, deterioration, and uneven surfaces look bad and are a reflection of your company. And, again, tripping hazards and any risk of harm to pedestrians are a genuine risk to the security of your business. Is it more expensive to fix the concrete or to settle a court settlement, or worse?
Maintaining your sidewalk promotes a safe, mobile and healthy community. Poorly maintained and damaged sidewalks put pedestrians at risk of slips and falls that cause injuries from back and spine problems to broken bones and traumatic brain injuries (or TBIs). And your sidewalk will need to be accessible to people with disabilities, which means you should work with a contractor familiar with all ADA (Americans with Disabilities Act) requirements. Fortunately, you have Trinity.
Of course, if you need a complete rebuild or new installation, the professionals at Trinity Asphalt Paving are at the ready. Our team has installed residential and commercial sidewalks from Jupiter to Hollywood and everywhere in between.
You never get a second chance to make a great first impression, and that starts with a pristine sidewalk that declaratively looks out for the safety and comfort of everyone using it.
Your West Palm Beach Partner in Paving
Florida sidewalks shift, crack, and sink over time. Period. When it is your turn to take care of it (as everyone in South Florida does eventually), you will want a licensed company whose team knows concrete solutions to fix concrete problems.
Sidewalk repairs may include concrete grinding, slab jacking, filling of cracks and holes, access for tree root maintenance, or a complete removal and replacement. Trinity Asphalt Paving & Seal Coating is prepared to assist with all of it in accordance with your city's current standards. We are licensed and insured and trained to follow strict COVID-19 protocols. Just call us at (561) 889-2615 or click here after hours for a FREE estimate!
Posted by admin
On December 29, 2020
0 Comments